Little Pine Lagoon is only an hour and half drive from Launceston and is my favourite water from December to February. There are few days when there are not fish showing along the shore. I am predominately a land-based fly fisherman. I have been fishing "The Pine" for 20 years and the following observations have helped me be reasonably successful at a water that can be frustrating for someone with limited knowledge of that water. I am happy to share my experiences and I hope my outline of a typical days fishing at Little Pine helps visitors to appreciate and enjoy this wonderful fly-fishing water.
The Dawn Patrol
Areas fished: Western and Tailer's shore
I look at the wood smoke coming from the shack chimneys and decide where there will be a mirror on the edge of the water. If I choose the western shore I prefer to fish well up the shore to beat the usual picket line of fishermen coming from the dam wall.
Flies Used: Dark brown or green nymph, Red Tag, small dry Zulu or even a Barry Lodge emerger. When I spot tailing and shoring fish I usually experiment with a nymph. I either fish it inert or with a slight movement. With the dry I determine which direction the fish is moving and put the fly about a metre in front and wait.
Tip: After the sun gets on the water move your vision further out along the edge of the ripple. Fish are sometimes taking off the top so I carefully wade out and use a small red tag. This is usually between 8am and 9am, when other morning fishers are heading off. If I have fished Tailer's Shore, I like to wade back through   Scotties Bay using a greased nymph placing it in the "pot holes" between the weed beds. If it is foggy, I find the fish are spooky so try to keep back from the water's edge.
Dun Time 11am – 5.00pm or later
Areas I prefer to fish: I like the Western Shore from Senator's Rock right up into the river. Equally I like Tailers Shore and up in the bay near the mouth of river. Scotties Bay and the Road Shore are sometimes also fished.
Before the hatch: I like to use a brown nymph. I Search likely places around weed beds and areas I know are hot spots. At the first sign of duns hatching I put on a Barry Lodge emerger. I fish up into wind or across the waves. I try to spot a fish working in a line or beat as these are usually the easiest fish to catch. Oncers are difficult. I watch carefully at the rise. If it is a subtle swirl then I know they are taking nymphs under the surface. Watch for duns being taken and both the emerger or dun are successful. Sometimes it is important to try a variety of sizes and colour of flies. My greatest successes have been on a Greenwell's Glory with more of a dark green body rather than the yellow ones available in tackle stores. This is bec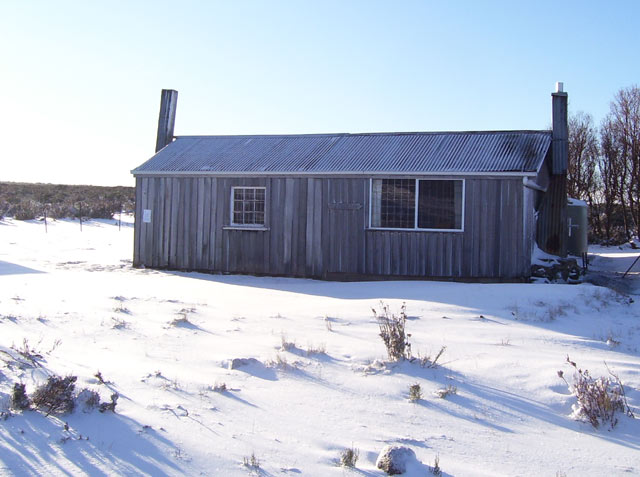 ause they are more sparsely tied.
Tips: I often look for crows feeding on the lake shore. If crows are on the shore it is where the duns are being blown. Scan out into the lake as well as along shore and be prepared to wade deeper. Fish can be taking in localised areas such as a wind lane or eddying areas at small headlands and bays. Similarly be prepared to walk the shore to find rising fish. If I wade out deeper I always look back in shore as often fish are taking nymphs in close to shore just as they are coming to the surface. I love to put on what is called a "road kill emerger" which is a tie using kangaroo or possum fur. This fly sits in the film and the trout work in waves mopping them up. Fish into or across the wind so that your fly moves as would the natural. As the duns hatch decreases I often just walk the shore especially along the section where water drops off and weed beds are exposed. Frequently fish are just mopping up. These are easier to catch and are sometimes the bigger fish. Sometimes it is important to establish whether the fish are taking duns or spinners, as later in the day there can be heavy spinner falls. On the western shore I like the wind to be running parallel with the shore or blowing in. If the wind is blowing from the west I prefer it not to be too strong as you frequently see fish rising well out in the chop. The duns or spinner are landing further out and unfortunately too deep for wading. I think that if you decide to fish the duns at the Pine you need to stick at it. The hatch peaks at about 2.30pm but can be either side of this time depending on warmth of the water and air temp. I have had dun hatches as   late as 8pm. So I frequently stick around until there has been a long period of inaction Likewise you have days when there are duns on the water but the fish seem very reluctant to rise.
Weather: I like to have cloud cover. A warm overcast day is great and even light drizzle is good. When it is hard to distinguish between a grey sky and a grey lake is perfect. If not overcast a motley cloud cover is helpful. Clear cloudless days make for dog days. But, then again, a dun hatch can happen when you least expect it.
The evening & conclusion
Increasingly I head to Great Lake to fish the evenings. If I do stay at the Pine, I fish the evening around Scotties and Tailers Shore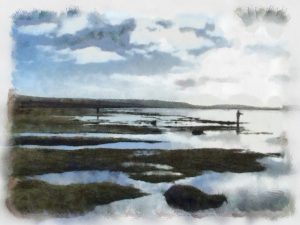 where you can look into that "Piccaninny Light" as Don Gilmour called it. I fish a dun, as some fish are still looking up or change to a red tag or put on a nymph as the light fades. As the sun goes down fish can be seen right in against the shore so be observant as the fish are spooky as there have usually been many fishermen working the beat all day.
Conclusion The Pine has a very special charm for me. I love staying in the Flyfishers' Club of Tasmania's shack as it has so much history and old world fishing charm. Fishing the Pine takes patience and perseverance. And after many years of fishing this lake I think that I have developed a sixth sense, which gives me an edge in deciding where, and how to fish it. A fishing mate often asked, "How did you know when to go to that spot on the lake at that time?" To me it is all the years of experience, a hunch, a feeling or just potluck. The "Pine" is not an easy water. However, I am a sticker and I am happy to spend hours watching, walking, wading, searching while others come and go. Some days it pays off, other days it is hard work and you wonder why you didn't choose another lake.
The landscape at the Pine is intoxicating. It draws me to it. It is always changing; the colours and light can change rapidly. Everyday is different and there are such contrasts. Little Pine is still a first class fly-fishing water.
Give it a try.
Chris Crawford.