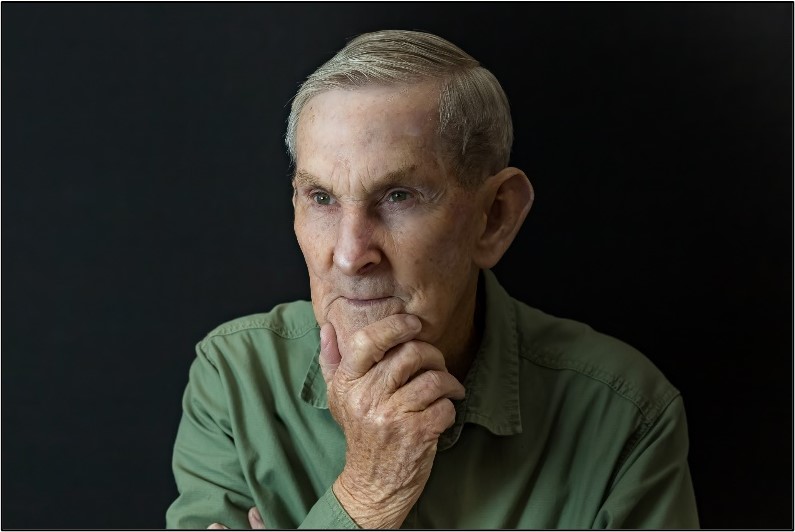 I was born at Campbell Town, Tasmania in 1949. When I was about eleven years old my father and mother moved to a property known as the Ram Paddock, just south of Nile. Dad was a farming contractor and worked around the area. Our house was situated about fifty metres from the Ben Lomond Rivulet. We used to fish in the Rivulet with worms and grubs.
One day I saw a fisherman flyfishing in the Ben Lomond Rivulet. Interested, I watched what he was doing. I had never seen a fly fisherman actually fly fishing before. I sat on a log and watched him, fascinated.
We struck up a conversation, talking about fly fishing. He showed me a few of the flies he used and how he fished them. I ran into him again a few times. His name was Stan Tilley and he was one of the well-known Tilley family who owned Birchalls in Brisbane St, Launceston. This experience would have an influence on my fishing for years to come.
I attended Conara Primary school and in 1961. When I was old enough, I went to Campbell Town High School. My maths teacher, Adrian Cooper, happened to be a keen fly fisherman. Adrian and a few other older blokes would teach us flyfishing at the Junior Fishing Pond on the nearby Elizabeth River.
We had great fun fishing on that pond for a few years. We would fish after school and on weekends. We would buy our flies, tippet and tackle from Vern Darke's hardware store in Campbell Town.
I bought my first fly rod and reel second hand from Adrian Cooper, a Slazenger. I still have it.
I remember well my first trip to the Tasmanian Highlands or 'up the lakes' in 1963. I travelled to Lake Fergus with my brother Ken and two cousins- both named Max Rigby. We made the trip in an FJ Holden. We travelled to the Skittleball Plains farmhouse (since burned down 22 January 2019) and met the shepherd there. He had over thirty dogs. He gave us permission to park over the hill at Pine Creek. We walked in to Fergus from there for two nights, staying in the old shack there. We caught a few fish, the best being about five pounds.
On the way home we called in to the Cowpaddock at Arthurs. We did well there too. It was a great trip.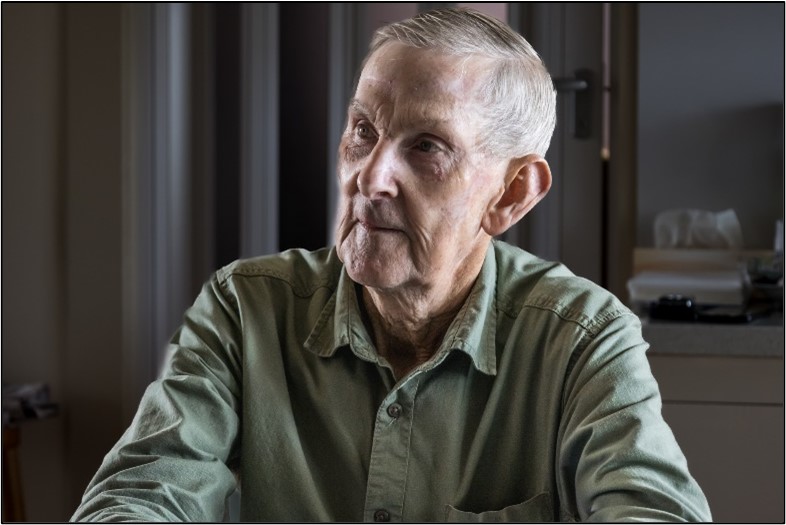 Over the next few years, I continued to teach myself about fly fishing in the Ben Lomond Rivulet and a few trips to Arthurs.
In the meantime, I met Lyn and we were married in October 1968. We have three children- Teresa, Scott and Darren.
In the mid-seventies I learnt to tie flies properly with Noel Jetson in his Adult Ed class. Noel was very generous sharing his knowledge and I spent a lot of time with Noel out the back of his shop with him tying flies.
In the late seventies and eighties, I used to like fishing the Macquarie River. At Stewarton there used to be prolific dun hatches. Quite often when I first started fly fishing the Macquarie River for the dun hatches, and later in the day red spinner, I would meet up with Jeff Clark. He taught me a lot about the Macquarie on how he fished it. I met up with Jeff on quite a few trips there. Tony Ritchie would also frequent the Macquarie often. I fished there for a for quite a few years. On some days you would meet up with a lot of fly fishermen. Stewarton was a very popular place to fish.
I also used to fish the Brumbies Creek weirs in the early eighties. I mostly fished on Number 1 weir but also Number 3 weir as well. Brumbies was a very popular place for fly fishermen to frequent. There used to be very good fishing on the weirs with some lovely well-conditioned trout caught. Many fishermen had canoes they would keep there permanently, locked to the row of large pine trees when not in use. Fishing when Corby Moths were hatching into the late evenings was a favourite time of day for me too.
I continued to fish the Nile, Ben Lomond Rivulet and Arthurs. When my sons Scott and Darren were eight or nine years old, I taught them to cast and fly fish. When the boys grew older, we always fished together.  My boys, became very good fly fishers. They were like most learners. Took a while to catch the first fish, but after that they got really good at it.
My sons and I would go camping and flyfishing, mainly around the Cowpaddock, Seven Pound Bay and Lilyponds.
Mostly I camped around the Opening and I met a fellow fly fisher/camper there, Rob from Hobart. Rob was fairly new to fly fishing and I showed him a few things to help him catch more fish.
The Arthurs Dun hatches in that area would often be highly localized. A lot of duns would pop up in a circle around twenty metres wide and the duns would be so thick you couldn't even see your own fly. These hatches might only last for ten to twelve minutes then just stop as quickly as they started. Then you would have to keep an eye out for the next hatch which could be anywhere so you had to be prepared to move quickly to get there.
At that time, we were fishing from the shore, wading. Sometimes the hatches might last twenty minutes or half an hour and when the hatch stopped you had to rely on your eye sight because you knew the fish would soon find the next hatch. It took a bit of keeping up with.
Those huge hatches don't happen anymore. It may be fluctuating water levels have something to do with it. I think it is a shame new fly fishermen have missed the opportunity to witness those magnificent dun hatches and the fish feeding on them, and catching them as well.
I fished with the late Lindsay Haslem a few times. Lindsay was very competitive.
I remember one day at Arthurs fishing with Lindsay and Stan Abdilla and we came in for lunch. Stan and I had seven between us, one had four and the other three. Lindsay inquired how we went and before we could answer he proudly declared he had caught three. When we told him our score, he tipped his mug of tea out and went back to the water. I said to Stan, we better stay here, we won't get back home unless he catches another one.
I fished Lake Leake a few times with Lindsay and Stan, and also the Elizabeth River below the dam wall. Lots of good memories, especially with Lindsay.
On weeknights after work, we would fish Panshanger on the Macquarie. Then my boys got their drivers licenses and with this new independence they became otherwise occupied. Quite a few members of the FFCT also would be found fishing Panshanger: Peter McKean, Peter Hazelwood, Lindsay Haslem, Jack Barker, John Dekkers, Cliff Oliver and quite a few others.
I fished with Stan Abdilla for a few years on most Northern Rivers. Our favourite waters were Arthurs, Woods Lake, Lake Sorell, Crescent, Little Pine, Western Lakes including Botsford, Kay, Augusta, Tin Hut and Little Blue.
Stan and I would fish with all sorts of flies but John Dekkers Zulu was always productive, and a Paradun would catch fish too. We fished Lakes Sorell and Crescent a fair bit. I have broken off on fish in Crescent fishing 12lb tippet. I have caught plenty of fish in Crescent but never been able to land them.
Stan and I also did a couple of good trips down the West Coast at Lakes Selina and Rolleston. We did well there with black Woolly Buggers, Green and Red Woolly Buggers and Black and Red Matukas. We didn't mind the change to fishing for Brook Trout too.
With Peter Hazelwood, Stan and I had some enjoyable trips to the Break O' Day as well.
I remember one day fishing Little Pine with Peter Hazelwood, in his boat, when we won a few and lost a few in a dun hatch. This meant we were losing flies too. Peter asked me for one of my Comparadun flies but I only had black ones left, not the usual colour I like to fish with. 'I don't like those black ones' Peter said, but he took one anyway. He continued to catch fish. I have always believed since then that maybe the colour isn't so important, it is the fly profile that counts.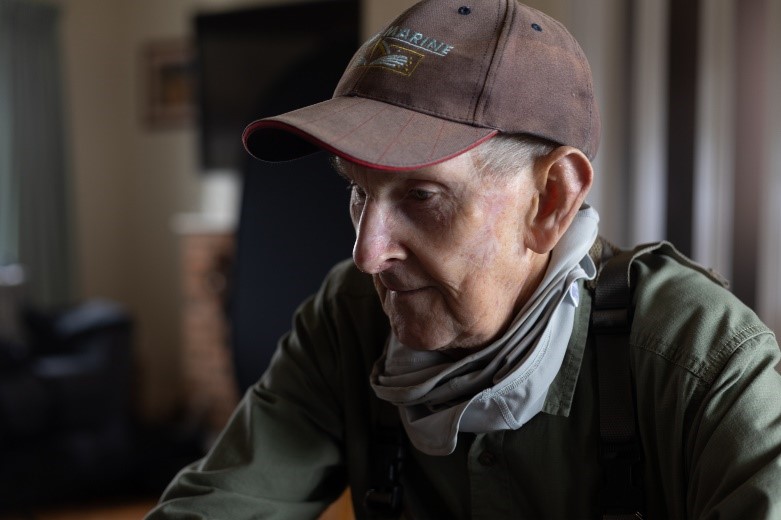 I used to buy my fly-tying materials from Harrold Mathews, Terry Charlton's and also Noel and Lois Jetson at Cressy. I would sometimes tie flies out in the back room at Noels Cressy shop. More recently I bought materials from Ross Pullin at Essential Flyfisher, now owned by Mike and Jules Stevens.
My rod building goes back a few years. I was kept busy building rods for the late Neville Hudson at Fishing Gear and also for Nigel Webb when he had the shop at Granton down south.
In 2012 I learnt how to make bamboo rods under the watchful eye of Peter McKean. Sadly, Peter McKean passed away but I continued to teach myself how to make bamboo rods using books and the internet. I wanted to get the art of making bamboo rods right.
For the last few years, I have fished with Bill Greensmith in many Northern rivers as well as the Western Lakes, Penstock and Little Pine. I enjoy taking him to the Western Lakes and I still have a few to introduce him to.
Bill asked me if I could show him how to make bamboo rods. We have made several together, in between fishing trips. We both really enjoy fishing small streams and creeks. Sometimes I am only casting my leader to very small trout, not even pan sized, but still fun to catch.
When I fish the Lakes, I use a Winston 9ft rod, it really suits me. On the streams it depends on the water I am fishing.  I use a variety of sizes of bamboo rods for small waters which I make myself. Usually I will use a 2wt, 3wt, or 4wt. It adds to the fun when you catch a fish on a rod you made yourself and with a fly you tied yourself. I intend to continue fly fishing like this well in to the foreseeable future.
Comparadun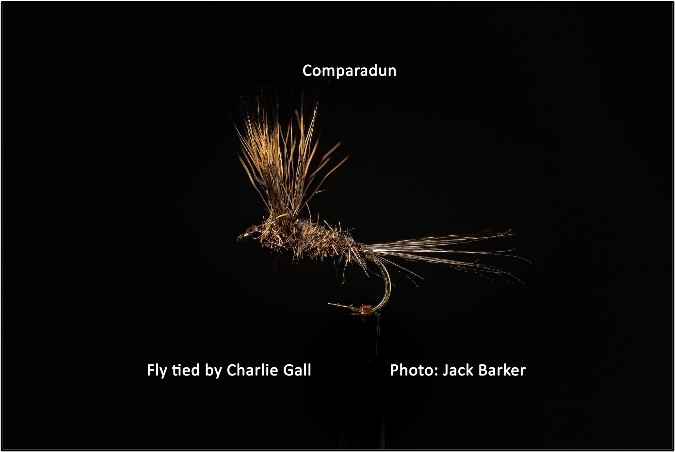 Hook: Tiemco 100 #12
Tail: 6-8 Coq de Leon fibres
Body: Hares Ear
Wing: Roe Deer Hair
Method
Bind the hook shank with tying threat. Tie in tail, same length as hook shank.
Take the thread forward and tie in deer hair wing sloping forward then wind thread back to the base of the tail.
Dub in some fur mask fibres and spin the hare mask forward. Wind the Hares Mask through the deer hair to behind the hook eye and tie off making a thread head.
Winding the mask through the deer hair makes the wing sit up and stay up.
Charlie Gall's story as told to Jack Barker and Muriel Rollins. Photos: Jack Barker and Muriel Rollins. Copyright 2022, all rights reserved.